it was a long summer.
we had steven's little ladies with us for nearly two months. we did so much stuff! we rode rollercoasters, went on walks, ate dinner on the back porch, saw amazing fireworks, went to the beach, and they were introduced to legos. it was all so fantastic, but halfway through their visit i crashed my scooter
AGAIN
. what is wrong with me? and once again, it wasn't my fault. but this time i was put in the ambulance - my first time. they wouldn't let me take my helmet off and i had no idea what was happening. anyway, i'm afraid having my arm and leg all busted up really put a damper on our fun summer. i'm all healed now, save for some scars on my knee.
we took this in the backyard the day before grace + ella went back to arizona: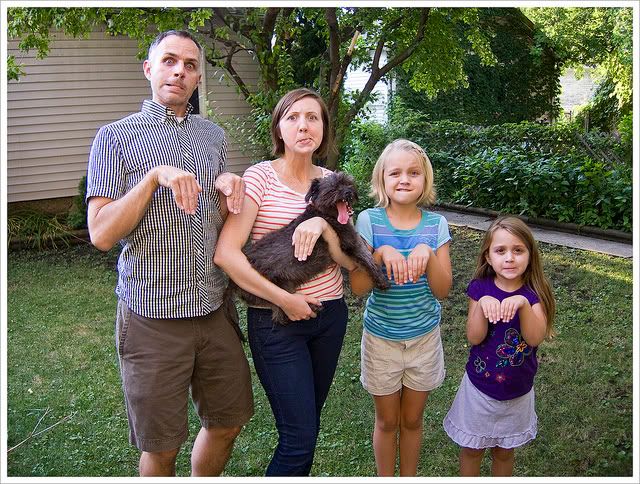 this is all of us doing our impression of frankie's snaggly tooth. frankie is not doing his impression of himself.
after they left, steven and i started planning a vacation that we've wanted to take for a while. we went to brussels, amsterdam, and paris. we were gone for about 10 days. our friend chris stayed at our house and acted as frankie's live in babysitter while were gone, which they both really enjoyed. he even took frankie jogging!
i promise i loved amsterdam more than it looks like i did.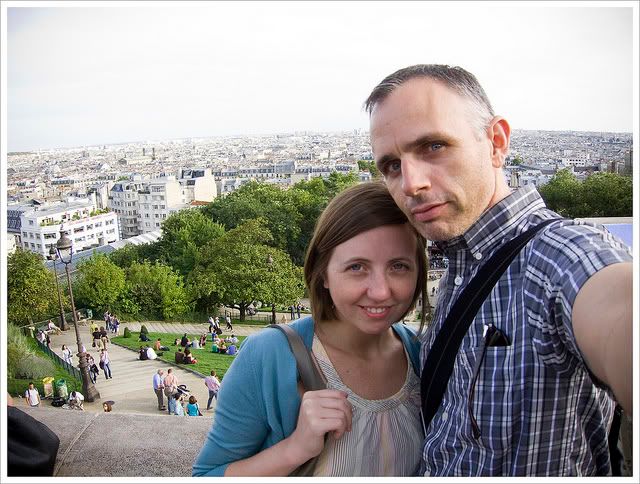 now we're back to normal, and we're all looking forward to more of this:
he's just like garfield.