i love this playful style of illustration by
brigette b.
it's certainly a throwback to the 1960's, which is my most favorite era for illustration, but brigette adds her own modern touches.
in particular, i'm a sucker for the fox & coyote ones:
"fall fox"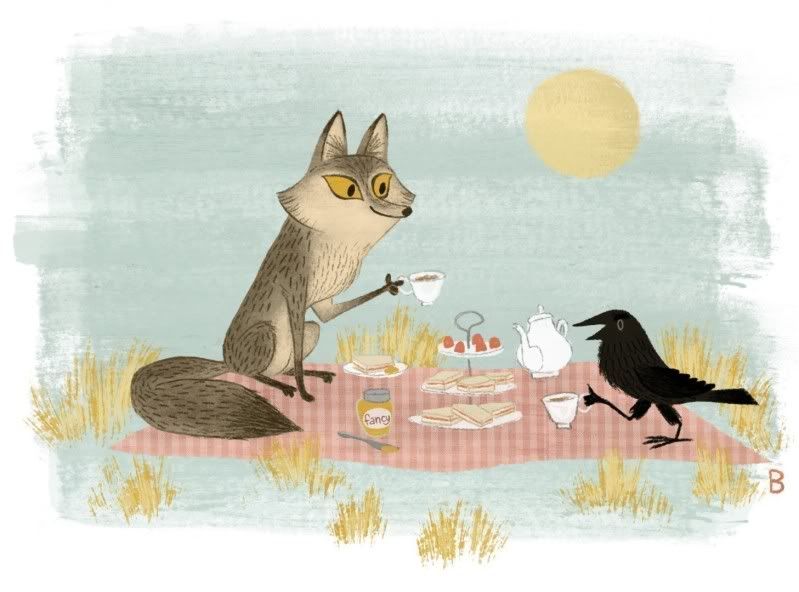 "rabbit sandwiches with fancy mustard"
"foxy music"
aren't these adorable? brigette also has a
blog
where she posts some awesome sketches, some of her freelance work, and other things that aren't in her shop.